THIS WEEK IS SPORTS WEEK.
The timetable of events is below.
Once you have completed your activity post your name and results on the padlet below.
Good Luck and Enjoy!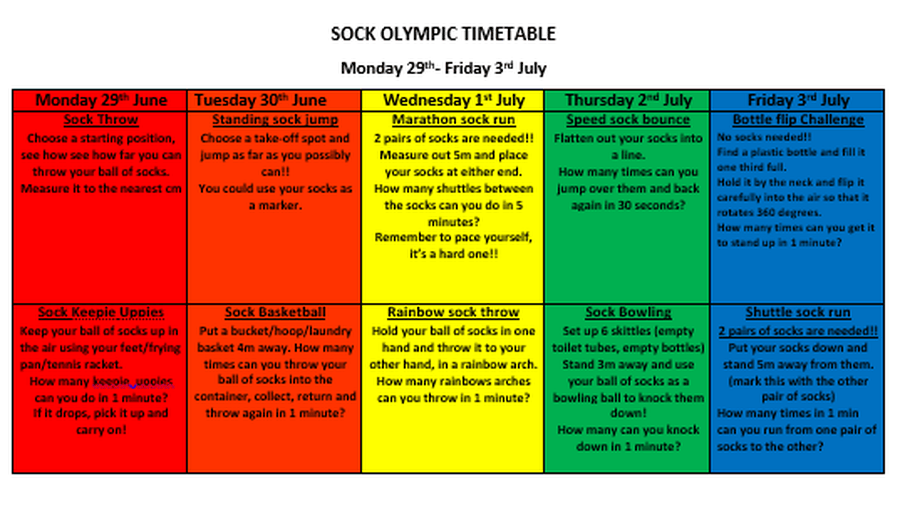 Not sure how to complete some of the events? Check out the videos below to see a few familiar faces trying these out at home.