Red Nose Day
Red Nose Day
17 March 2021 (by admin)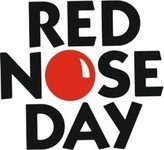 For Red Nose Day on Friday (19th March), along with bringing their superhero masks, children can also wear own clothes and bring in a small donation towards the cause.
Shoes and clothes worn should be appropriate for break times and activities the children will be involved in when being active.
If children have a red nose, it can be brought to school. Red noses will only be worn in the classroom but will not be allowed into the playground or be shared.
We look forward to seeing the children's hero masks and we thank you very much for your support.