Stranger Danger
Stranger Danger
18 November 2021 (by admin)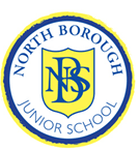 Dear Mums, Dads and Carers,
We have had a report of a child being approached by a stranger twice as they were walking home. The stranger tried to tell the child that their mum wasn't at home.
All teachers will carry out a session with their class today to remind them about the dangers of strangers and what to do if they encounter a situation such as this. We will also remind children that their parents will phone the school if someone else is collecting them so they would always know who is picking them up.
Please take a moment to talk to your child about this tonight so that they know to 'Run, Shout, Tell' if anything untoward happens. There is ALWAYS a member of the Senior Leadership Team on the school gate at the end of the day should they need to come back at the end of the day.
Please also remind them that dangerous strangers can be male or female.
Kind regards,
Mrs Chiverton