Christmas sshhhh
Christmas sshhhh
24 November 2021 (by admin)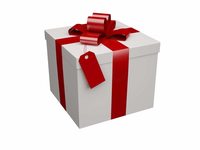 I have a few Christmas date for you!
Christmas Hamper Food Collection Deadline - Monday 6th December
Decorations day - Tuesday 7th December, this will be held just across North Borough this year, rather than across both North Borough and St Paul's
Secret Gift Stall - Wednesday 8th December, children can bring in money and buy gifts for their family members in secret
Pantomime - Monday 13th December, (Oh yes it is!), a company is coming into school during the morning to perform twice, once for years 3&4 and once for years 5&6
Disco - Thursday 16th December. We will be holding two discos on this evening. Years 3&4 will have a disco from 5pm - 6pm and years 5&6 will have a disco from 6.15pm - 7.15pm
We are holding two pantomimes and two discos to ensure that there are not too many children in one space laughing/dancing at one time. Covid does appear to be rising across the country, we want to hold these events, but need to be able to do so safely.
If anyone can help at either of the discos we would be very grateful.