Back to school tomorrow
Back to school tomorrow
3 January 2022 (by admin)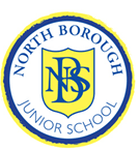 Dear Mums, Dads and Carers,
Happy New Year!
I hope you've had a chance to have a break and spend some quality time with your families.
I have had some reports of children who have tested positive for Covid and will therefore be unable to return to school until their isolation period finishes. If there are any other children in this situation please email me at: headteacher@north-borough.kent.sch.uk
If you have lateral flow tests at home I would be really grateful if your child could take one today in preparation for coming back to school tomorrow.
Isolation rules have changed in the last few days. Anyone who has contact with someone who tests positive for Covid-19 should take a lateral flow test daily for 7 days. If you test positive for Covid-19 on a lateral flow test, you should book a PCR test. If this is positive you must isolate. This isolation can be reduced from 10 to 7 days if you take a lateral flow test every day and they are negative on days 6 and 7. The tests must be 24 hours apart.
We have purchased air purifiers for all classrooms and intervention spaces over the holidays. We hope that having these, alongside CO2 monitors and continued ventilation and good hygiene will keep the risk to everyone at school as low as possible. Some purifiers have arrived already, the rest are due this week.
However, I suspect that we will have staffing shortages from time to time. We will keep you as informed as possible with regard to this.
There will be online learning available for those children who are having to isolate.
If you have any questions or queries please do not hesitate to contact me at the email address above.
See you tomorrow,
Mrs Chiverton