Sports events 2022/23
Year 6 Football tournament at the Gallagher Stadium.
We walked down to the Gallagher Stadium so that we could attend the Mini World Cup Tournament that was being held.
Each School that had entered had been put into a draw so that they could be given a country to represent on the day. North Borough had drawn the country Costa Rica and we were given a Costa Rican flag to hold and carry around with us during the tournament.
We were playing in group E against five other schools which were; Greenfields, Palace Wood, South Borough, Loose and Valley Invicta Primary School Aylesford. Throughout the morning we played all of the teams and with each game we grew stronger and more confident which showed huge improvements in our game play.
Unfortunately, we didn't manage to progress to the knockout rounds, we narrowly missed out by one point!! However, in the afternoon we continued to play and practise as a team in friendlies against other teams who had also missed out on qualifying for the knockout rounds.
The boys had a great day at the Gallagher stadium, this was their first ever tournament as a team and they played every game with commitment and passion and improved throughout the day. Their behaviour was impeccable, and they were great ambassadors for our school.
Well done boys, we are very proud of you all.
Year 3 Tennis Festival
We attended a Tennis skills festival at the Maidstone Tennis Academy with eight Year 3 children.
They had a full morning of tennis coaching, learning lots of skills and playing lots of tennis games with the tennis coaches.
Everyone had lots of fun and felt very tired afterwards.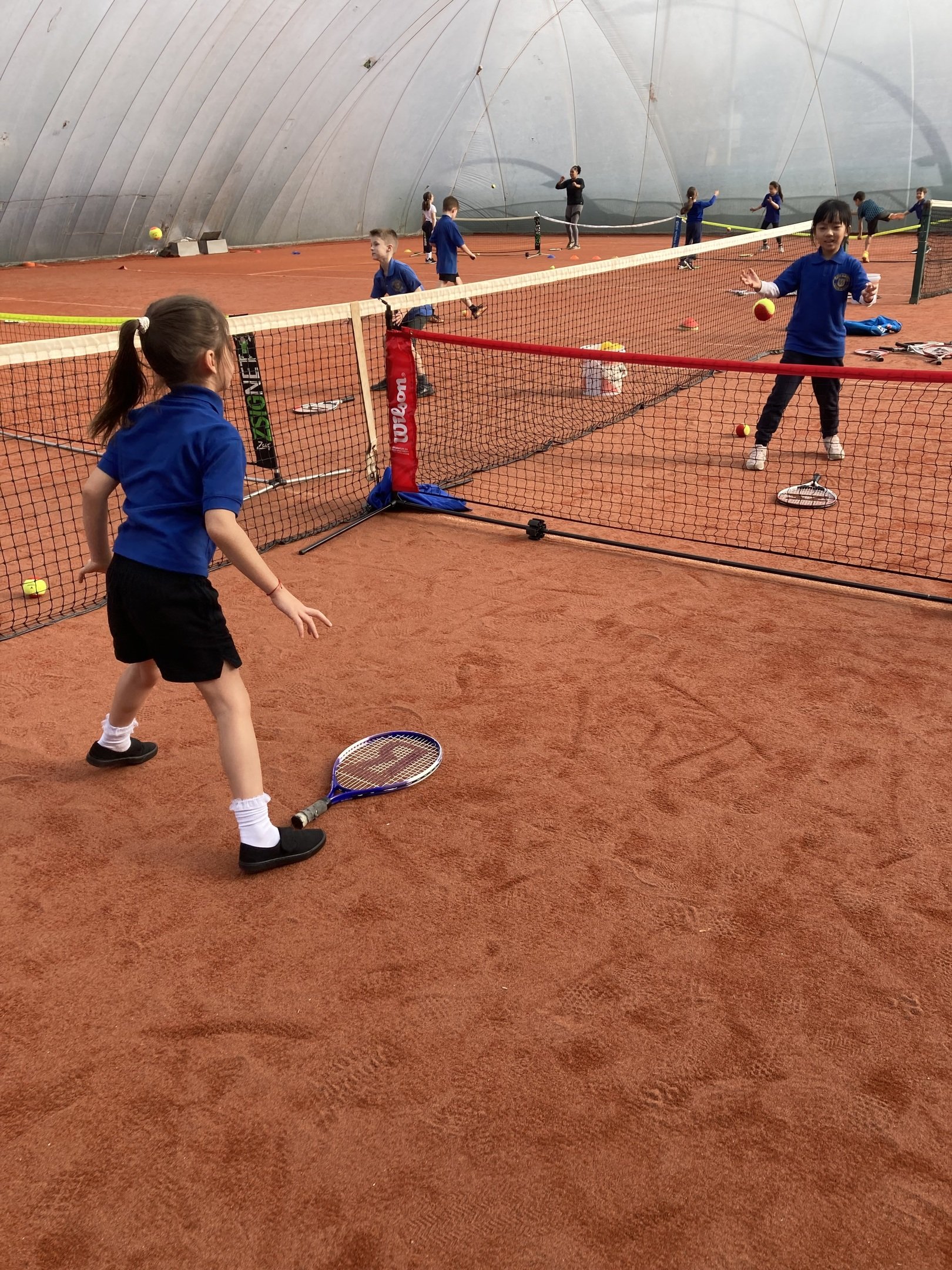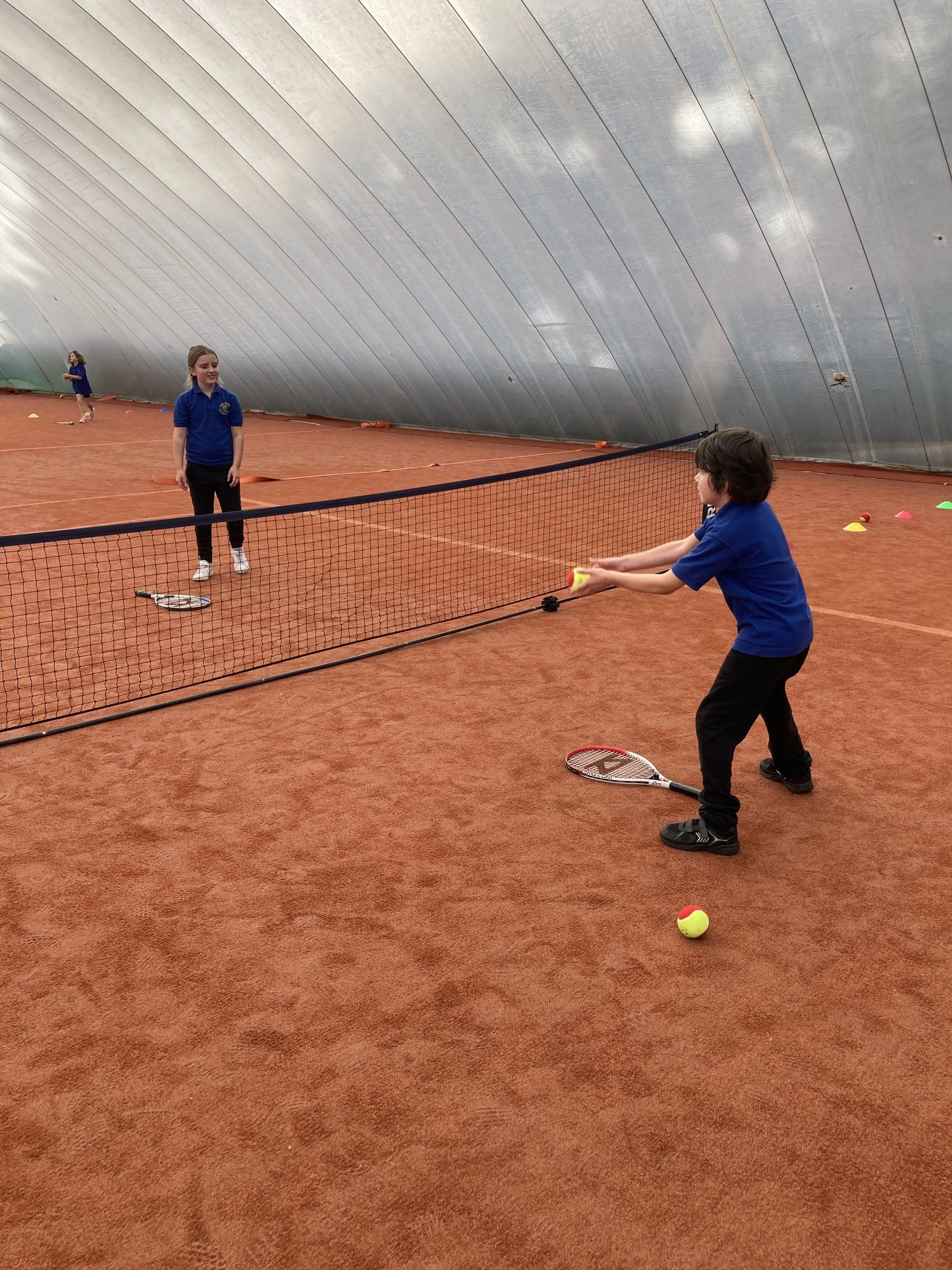 Sports events 2021/22
WINNERS OF MAIDSTONE BOYS PRIMARY SCHOOLS FOOTBALL LEAGUE
The boys in year 6 with a token year 5 to help reached the semifinals of the Maidstone Primary Schools football league and played in finals day at Greenfields Community Primary School.
They won their first match which put them into the final against St Georges Primary School. The game was very tense and extremely exciting and not without drama. The boys gave everything and battled to the end, which after extra time ended in a 2-2 draw this could only mean one thing in a final - PENALTIES!!!!!!!!!!
The boys who had all been fantastic and had an amazing team spirit dug deep, kept their heads and went on to WIN!!!!!!!!!!!!!
Such an exciting and emotional day but extremely well deserved to a fantastic and very talented group of boys.
WELL DONE BOYS!!!
CONGRATULATIONS

UPPER KEY STAGE 2 GIRL FOOTBALLERS!!
A newly formed team at the beginning of the academic year who
have progressed and improved so much this season, showed their great team spirit and determined attitude in a 7-a-side tournament.
The girls displayed excellent footballing skills, a brilliant, positive mindset and fantastic teamwork throughout the tournament. They played six matches in total and lost only one!
The final game was against Tiger Primary School and the results table was looking frighteningly close!! In true North Borough fashion, the girls dug deep and played with their hearts on their sleeves and battled their way to a 1-0 victory!!
With the league tables completely open we still weren't sure what it meant for us so we had a tense wait until the medal ceremony which then revealed that we had actually achieved 3RD PLACE!!!!!! we narrowly missed out on 2nd place by a single goal!
A brilliant result achieved by a team which had many players that had never kicked a ball at the start of the season!!