Welcome to Year 6!
Amanda Gorman

Miss Durkan and Mrs Thwaites

Capt. Sir Tom Moore

Mrs Weller and Mrs Raines

Martin Luther King

Mr Treays and Mrs Hack
Homework for this week consists of:
Spellings (either from Class Dojo or on Spelling Shed)
Reading - 5 times a week!
Topic work - At least three should be completed this term. The list of ideas can be found here.
Spelling homework can now be completed on Spelling Shed:

*If your child cannot access spelling shed, the spellings will be put onto Class Dojo and can be practiced on paper.
For times tables practice, your child will need to log on to times tables rockstars: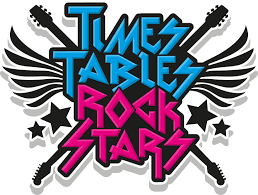 For each of these, your child should have their usernames and passwords, but they can ask their teacher if they have forgotten. The spellings and times tables are set to suit your child's ability and they will be tested weekly in school.
Children are expected to complete all of the homework set, if there is a problem with completing homework, please speak to your class teacher before the Friday morning it is due in who will be happy to help.
Here you can find out useful information about what your child is doing throughout the year and when they need certain things (such as PE kit):
Year 6 Curriculum Overview

Subject

Term 1

Term 2

Term 3

Term 4

Term 5

Term 6

Maths

Place Value

Addition, Subtraction, Multiplication and Division

Fractions

Converting Units

Consolidation

Ratio

Algebra

Decimals

Fractions, Decimals and Percentages

Area, Perimeter and Volume

Statistics

Shape

Position and Direction

Consolidation

Statistics

Investigations

Consolidation

Preparation for KS3

English – Text Focus

The Journey Trilogy by Aaron Becker

Storm Breaker by Anthony Horowitz

War Is Over by David Almond

Rose Blanche by Roberto by Innocenti, Ian McEwan, Christophe Gallaz

Pig Heart Boy by Malorie Blackman

The Water Tower by Gary Crew

Skellig

The Hero Twins: Against the Lords of Death by Dan Jolley and David Witt

Rain Player by David Wisniewski

Science

Computing

Spreadsheets

History and Geography

Art and DT

Music

Bizet

Carmen

Grazyna Bacewicz

V for Victory

Dr Who theme

Using technology

The Blues

Smashbeats

Drumming and percussion

Focus on Voice

Production songs

PSHE

Alcohol

First Aid

Stealing

LGBTQ+ Month

Worry

Making friends online

Autism Awareness Month

In App Purchases

British Values

Conception

MFL

(World War Two)

(At school)

(The weekend)

(Healthy eating)

(Regular verbs)

(Me in the world)

Understanding Faith

Is it better to express your religion in arts and architecture or in charity and generosity?

What difference does it make to believe in Ahimsa, Grace and Ummah?

What matters most to Christians and Humanists?

What do religions say to us when life gets hard?