Our Core Values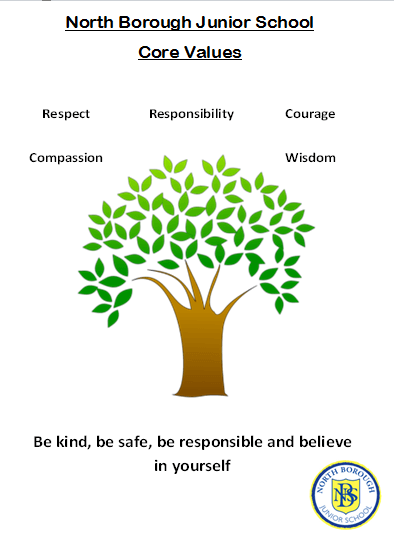 At North Borough Junior School, we have high expectations and expect all of our pupils to behave well and show respect for other people and property.

Our Core Values: Respect, Responsibility, Compassion, Courage and Wisdom underpin our Behaviour Policy.
We have many positive reward systems in school and we know that all of our pupils enjoy, plus respond well to receiving praise. We also believe that outstanding behaviour is shown through a child's attitude to learning. We want our pupils to develop a passion for learning and independence both at school and at home.
If pupils persistently misbehave, we believe that it is important to keep parents fully informed and to work together to resolve the problem through a range of intervention strategies.