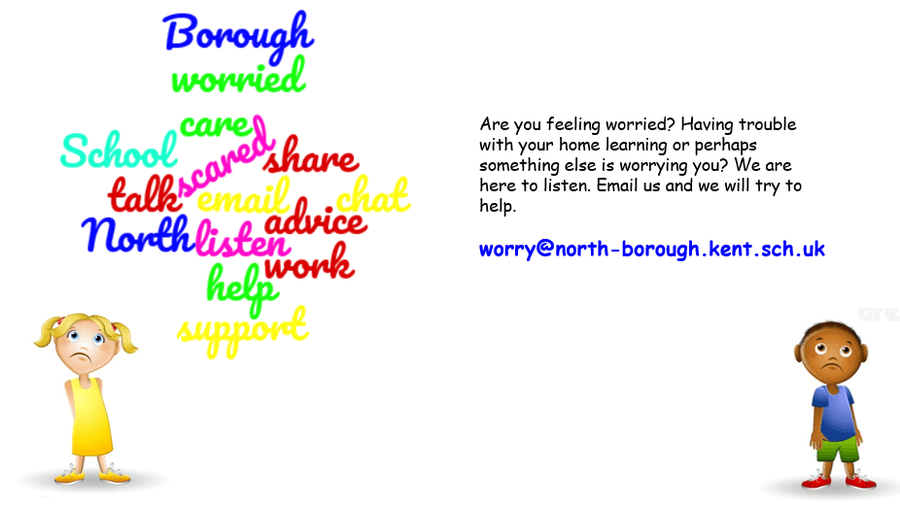 Here is a snapshot of what we are learning about at the moment. Feel free to use the links and practice your skills.
We love our books! Check out the Book Bonanza padlet and add your own recommended reads. What do you think YOUR teacher should read next and why? Which exciting titles should we try and buy for your class library? Add your requests to the padlet too!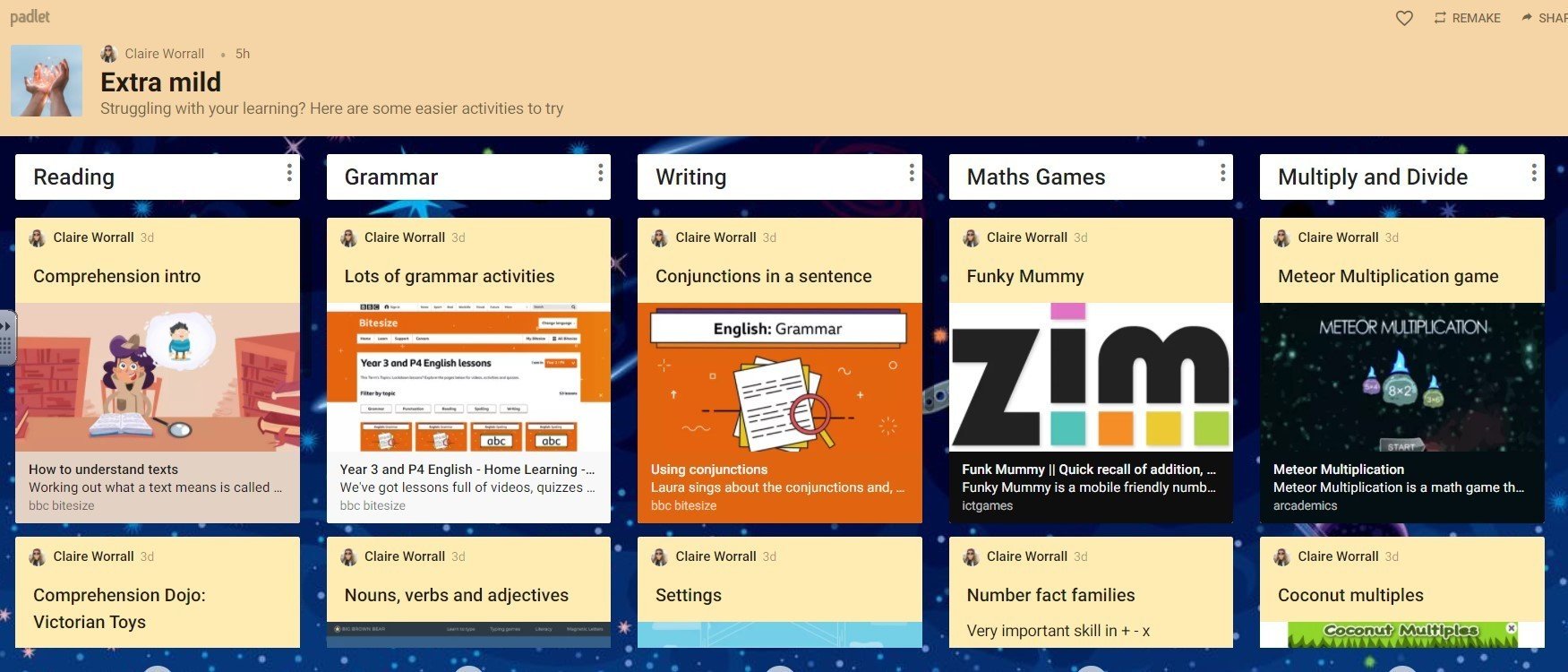 Maths and English a bit tricky for you, or just need to practice or improve your skills? Try these tasks on our EXTRA MILD padlet.
You can still use our messageboard. Click here and post away!
Topic for this term: Trade, Energy and Economy
Homework grid for Term 5: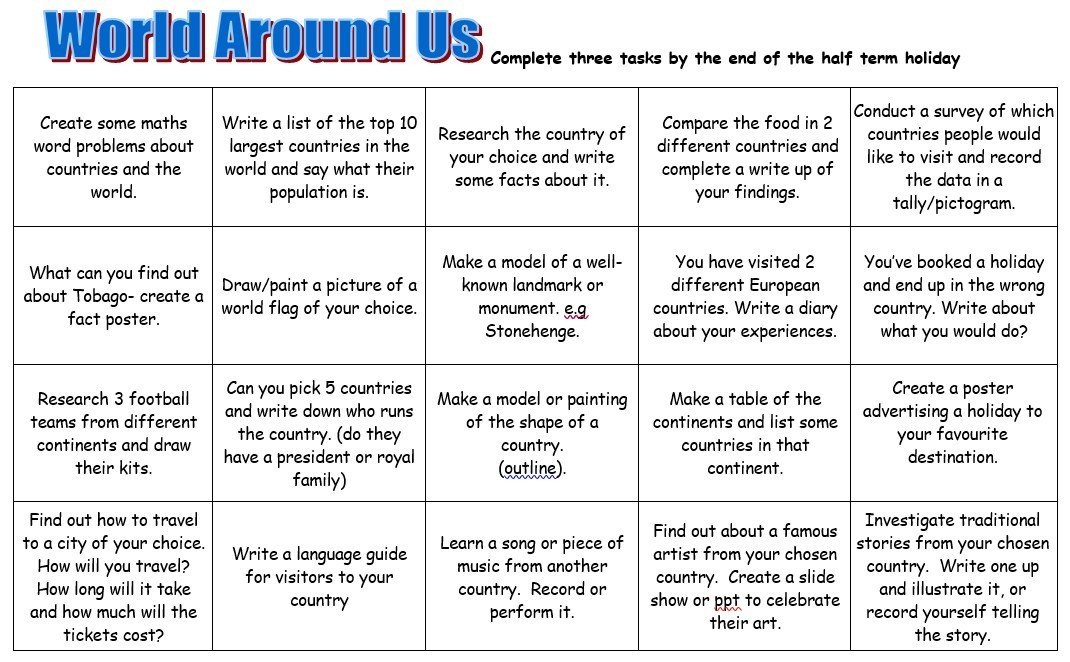 Please complete at least 3 activities by the end of term.
Home Learning
English

Maths

Here are afternoon challenges for the week - pick one for each day!

The City of Ember

Please do not read past Chapter 9 this week

What has happened in the story so far?

If you could talk to Lina or Doon, what would you say to them? Which questions would you ask?

Extra resources:

SPAG practice - complete one set each day

This week we are working on our understanding of decimals

Complete the quiz and work through the lessons you need




Art

Aboriginal art introduction

Visit this website and try making your own aboriginal art.

https://www.artyfactory.com/aboriginal-art/aboriginal-art-lessons.html

PE

Try this out:

Outdoor and Adventurous Activities - mapwork

Fitness challenge: would you rather...?

Topic

Investigate Trade and Energy

Teaching Slides Trade and Energy Weeks 1 and 2

Science

Life Cycles

Spanish

This term we are finding out about our homes: Mi Casa

Try these games to help your learning and practice your skills

Username nbjspupil

PW nbjs

Computing

This term we are developing our Spreadsheeting skills

Go to Purple Mash /Maths/2Calculate

Investigate what you can do with this powerful tool - it can calculate all kinds of things for you really quickly.

Many adults use spreadsheets, such as Microsoft Excel, in their work. Ask your parents if they use spreadsheets, and what for.

Use the tutorial videos. They will help you develop your skills really quickly!

If you would like a coding challenge, choose some of these activities:

https://hourofcode.com/uk/learn

DEAR time

What are you reading at the moment? Need some inspiration or something new? Check out our Book Bonanza padlet and add your recommendations

Alternatively, listen to

Ben Miller's story "The Day I Fell Into A Fairytale"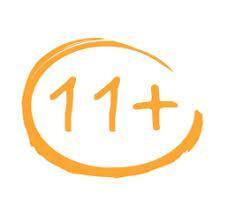 11+ Revision Resources
Quick daily English activities

Practice Tests

* As these are past tests there may be some jottings on certain papers. The timings and layouts give a clear guide to how the actual tests will appear.

These tests are also available on the internet

10 minute 11+ Tests

| | |
| --- | --- |
| Maths | English |
| Non verbal reasoning | Verbal reasoning |

| | |
| --- | --- |
| Maths 9-10 | Maths 10-11 |