School Closed Due To Snow
School Closed Due To Snow
8 February 2021 (by admin)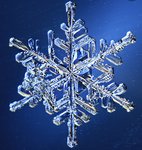 Despite our best efforts today we will not be able to open. The roads and paths around the school are incredibly icy underneath the snow and further heavy snow is forecast for today. Therefore, we have decided to close today in order to keep everyone safe.
Many staff travel in by car and cannot make the journey safely. This means that we are now not able to staff the school to the levels that we need in order to keep all children and staff safe in their bubbles.
St Paul's will also be closed today.
I am sorry for any inconvenience that this has caused. I know that the staff who could have made it in were looking forward to taking the children out in the snow today.
Please enjoy the snow with your children today. We would love to see photos of your snow creations!