Red Nose Day
Red Nose Day
15 March 2021 (by admin)
Red Nose Day - Friday 19th March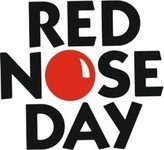 Dear Mums, Dads and Carers,
It has been an unpredictable year but there is always one thing that you can rely on that has the power to change things and that is the power of laughter.
This is why, on Friday 19th March, we are joining in with Red Nose Day to help change the world with the power of fun.
Red Nose Day has the superpower of laughter but what is your superpower? We would like you to design and make a superhero mask. This can a hero that you already know through a book or film or it can be a hero of your own invention.
The children have been provided with a piece of card and a template if needed.
We would love for masks to be worn to school on Friday 19th March for a small donation. There is no set amount. Any donation, big or small, has the power to make a difference.
The children can of course wear their red noses too, if they have one, but usual uniform should be worn.
Many Thanks
Mrs Dawn Wakefield
Deputy Headteacher