Covid
Covid
5 January 2022 (by admin)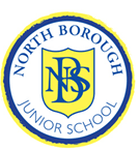 Dear Mums, Dads and Carers,
It's been lovely to see the children back at school again. They're come back with a super attitude and have entered 2022 in such a positive way!
We have a new Covid-19 risk assessment for school, this can be found in the risk assessments section on the school website. Within this risk assessment it states that all visitors need to have a negative lateral flow test to come into the school. This does not include coming to the school office, however, it does include coming in for meetings with school staff. If you need a meeting with a member of staff and do not have any lateral flow tests we can provide you with one on arrival, (these take 15 minutes for the result to come through, so please ensure you arrive early if this is the case).
We are starting to feel the impact of Covid in school in terms of absence of staff and children. If this increases we may need to make alternative arrangements in terms of who is teaching your child's class, please bear with us throughout this.
If you have any questions or queries, please contact me on: headteacher@north-borough.kent.sch.uk
Kind regards,
Mrs Chiverton